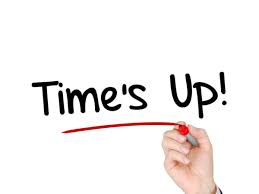 In the case of Ocimum Biosolutions India v. AstraZeneca UK Limited, the Superior Court addressed the level of knowledge necessary for a party to be deemed on inquiry notice for statute of limitations purposes.
In 2001, AstraZeneca entered into a contract with an affiliate of Ocimum, Gene Logic ("Agreement"). The Agreement allowed for AstraZeneca to access Gene Logic's biological databases for three years. After the three years AstraZeneca was required to return or destroy all the data in its possession, subject to results that were derived from the data that AstraZeneca was entitled to retain ("AZ Results"). At the end of the three year period, AstraZeneca sent a letter to Gene Logic stating that AstraZeneca was in compliance with the Agreement and was no longer in possession of Gene Logic's confidential data ("Termination Letter").
In 2007, Ocimum acquired Gene Logic's biological databases and assumed control of its licensing, past and existing. On March 26, 2009, Ocimum first became suspicious that AstraZeneca did not return or destroy all of Gene Logic's confidential data as was required under the Agreement. One internal email between officers and directors of Ocimum stated that AstraZeneca has "been breaching our agreement and using Gene Logic data for 3.5 years with [sic] a contract[,]" and another from March stated "[t]his is a serious breach of termination requirements under the agreement." Thereafter, Ocimum asked its counsel for an opinion on whether AstraZeneca was in breach of the Agreement. The Court found that, for purposes of the Summary Judgment Motion, Ocimum's counsel concluded that there was no breach of the Agreement. The parties continued to do business after the suspected breach.
In June 2012, an AstraZeneca graduate student published her Master's Thesis. Based on data in the Thesis, Ociumum believed that, as of July 2012, someone at AstraZeneca was still using Gene Logic's data in contravention of the Agreement.
Ocimum filed suit on August 21, 2015, and brought four claims: (1) breach of contract; (2) unjust enrichment; (3) misappropriation of trade secrets; and (4) injunction. Ocimum contended that AstraZeneca wrongfully retained data after the three-year period ended. After several years of litigation, AstraZeneca moved for summary judgment, contending that Ocimum was on inquiry notice outside the statute of limitations.
Ocimum's claims are subject to a three year statute of limitations.  The breach of contract and unjust enrichment claims may be tolled by concealment or fraud or an inherently unknowable injury.  Whereas the statute of limitations on the trade secret claim begins to run after the misappropriate was, or should have been, discovered. Regardless of tolling, when a party is on inquiry notice of a claim, the statute begins to run. A person is on inquiry notice when it is objectively aware of facts "sufficient to put a person of ordinary intelligence and prudence on inquiry which, if pursued, would lead to the discovery"  of facts constituting the basis of the cause of action.
Although the Court found that the statute of limitations was tolled for some period of time following AstraZeneca's Termination Letter, Ocimum was on inquiry notice of a potential breach at least before August 21, 2012, three years prior to the Complaint being filed.  Several of Ocimum's "high-level employees and executives" were suspicious by April 2009 that AstraZeneca retained more than it was entitled to under the Agreement. The Court stated that even if it concluded that Ocimum's level of suspicion did not raise to the level of inquiry notice in 2009, Ocimum was on inquiry notice in July 2012 based on the data in, and reactions to, the Master's Thesis.  Indeed, a high-level Ocimum employee stated during her deposition that she believed AstraZeneca retained the database and was using it.  She went so far as to raise her concerns with AstraZeneca. Ocimum was not required to understand the full and complete nature of AstraZeneca's alleged breach for it to be on inquiry notice.
Therefore, the Court granted AstraZeneca's Motion for Summary Judgment on all remaining claims based on the statute of limitations. Read the full opinion here.