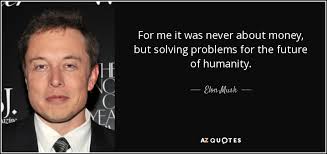 In the recent case of Tornetta v. Musk, C.A. No. 2018-0408-JRS (Del. Ch. Sept. 20, 2019), the Delaware Court of Chancery determined the standard of review that applies to a board approved and stockholder ratified executive compensation decision that benefits the company's controlling stockholder.
In January 2018, Tesla's board of directors approved a performance-based compensation plan for Musk in his role as CEO worth roughly $56 billion which the company's stockholders also approved. A Tesla stockholder brought this action in the Court of Chancery against Musk and the board alleging breaches of fiduciary duties in connection with Musk's compensation plan. Defendants moved to dismiss, arguing the board's compensation decision was subject to business judgment review and dismissal in light of the stockholders' approval.
Under Delaware law, executive compensation decisions by a corporation's board of directors are entitled to deferential business judgment review, and if approved by the stockholders those compensation decisions are only actionable upon a showing of waste.  Conversely, entire fairness review governs transactions that benefit a corporation's controlling stockholder due to the inherent coercion that accompanies control.  Before Tornetta, the Court of Chancery had yet to determine the standard of review for an executive compensation decision that benefits the company's controlling stockholder, but achieved stockholder approval.
As a question of first impression under Delaware law, an executive compensation decision benefiting a controlling stockholder requires entire fairness review and stockholder approval alone will not reduce the standard to business judgment review.
Under Kahn v. M&F Worldwide Corp., 88 A.3d 635 (Del. 2014) ("MFW"), a board can secure business judgment review of a conflicted controller transaction if it employs dual protections involving: (1) an independent special committee and (2) a majority-of-the-minority stockholder vote.
The Court determined that the MFW rules are not limited to "transformational" conflicted controller transactions but apply equally to the executive compensation context. Thus, according to the Court, a board may obtain business judgment review for an executive compensation decision benefitting a controller if it employs MFW's dual protections.
Here, since the board did not utilize MFW's dual protections, the Court found that entire fairness review applied to the Musk compensation package notwithstanding stockholder approval. However, because Defendants received the minority stockholders' approval, Plaintiff bore the burden to sufficiently allege that the plan was unfair to Tesla. In reviewing the allegations, the Court found Plaintiff accomplished that, and declined to dismiss the Complaint.
Read the full opinion here.