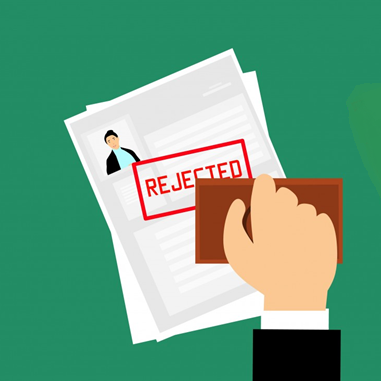 In the case of Tratado de Libre Commercio, LLC v. Splitcast Technology, LLC, C.A. No. 2019-0014-JRS, the Court of Chancery was called on to determine the proper method to perfect service on a dissolved LLC that completed the winding up process.
In the Complaint, Plaintiffs sought to: (a) nullify the certificate of cancellation of Splitcast; (b) return assets to Splitcast so that the assets can be used to satisfy Plaintiffs' claim against Splitcast; and (c) appoint a member of Splitcast to serve as trustee to defend Plaintiffs' claims against it.
Splitcast asserted that it was properly dissolved in October 2015 and could not be served with process through traditional means.  The Court agreed.   The Court, however, directed that service may be perfected upon Splitcast by publication and certified mail pursuant to Court of Chancery Rule 4(d)(7).
Finding no direct authority on point regarding the proper method to perfect service on a defunct LLC, the Court looked to general corporation law. Previously, the Court found that pursuant to Chancery Rule 4(d)(7) and 8 Del. C. § 279 service could be perfected on a defunct corporation. The Court found that like 8 Del. C. § 279 in the corporation context, 6 Del. C. § 18-805 allows service on a dissolved LLC.
In Krafft, the Court found that Chancery Rule 4(d)(7) and Section 279 authorized service on a dissolved corporation that was a necessary party to litigation even though the three-year statutory winding up period expired. The court ordered that, to perfect service, the petitioners were required to publish notice in newspapers published in Delaware and Virginia, the locations of the residences of the dissolved entity's former officers, and to provide additional written notice to an attorney associated with the corporation.
Drawing on the authority in Krafft , the Court indicated that Plaintiffs could perfect service on Splitcast by: (1) publishing notice in a widely-circulated Delaware newspaper daily for two consecutive weeks; (2) mail copies of the summons, verified complaint, and the Court's opinion on perfecting service to the former senior officers of Splitcast at their last known addresses and separately to the officers counsel; and (3) file an affidavit of compliance with the Court outlining the steps Petitioners took to comply with the Court's directions.
The Court also addressed the proper procedure for appointing a trustee to defend the claims against Splitcast. At the outset, the Court noted that it could not consider the petition to appoint a trustee until service was perfected on Splitcast. After service is perfected, the Court referred the parties to Chancery Rule 150 which prohibits a nonresident from serving as the sole receiver for an alternative entity. Pursuant to Rule 150, if all the former senior officers of Splitcast are non-Delaware residents, the Court directed Plaintiffs to propose a member of the Delaware bar to serve as co-trustee or explain why Rule 150 should be waived.
Read the Court's full opinion here.