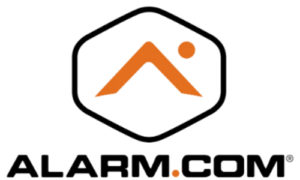 The Delaware Court of Chancery in a recent opinion explained how companies may contract away the duty of loyalty and the corporate opportunities doctrine and how those provisions limit the Court's power in finding or remedying a breach.  In Alarm.com Holdings, Inc. v. ABS Capital Partners, C.A. No. 2017-0583-JTL (Del. Ch. June 15, 2018), Alarm brought suit against ABS, who acquired a controlling stake in Alarm through a subsidiary, for breach of DUSTA in connection with ABS partners serving on the boards of Alarm and related competing companies.  The Court found Plaintiff failed to state a claim under DUSTA and dismissed the complaint.
Background Facts:
Plaintiff alleged that an ABS partner who served on the Alarm board communicated confidential information he gleaned through various Alarm meetings to ABS.  ABS then communicated that information to a different ABS partner who then began to serve on the board of a competing company of Alarm and used Alarm's confidential information to Alarm's detriment.
Key Statements of Law:
To survive a 12(b)(6) motion to dismiss a DUSTA complaint, plaintiff must plead:
(i) A trade secret exists;
(ii) The plaintiff communicated the trade secret to the defendant;
(iii) The communication was made pursuant to an express or implied understanding that the defendant would maintain the secrecy of the information; and
(iv) The trade secret has been misappropriated within the meaning of that term as defined in DUTSA.
Holding:
Although the Court assumed that, for purposes of the opinion, Alarm met the first three elements, the Court found Plaintiff failed to plead the misappropriation of a trade secret and dismissed the complaint.   The Court acknowledged that misappropriation is rarely proven by direct evidence, but through inferences drawn from circumstantial evidence.  The complaint failed even this relaxed standard.
The Court relied on prior contract language between the parties concerning Alarm's confidential information to find that both Alarm and ABS understood that ABS would invest in companies that competed with Alarm and such investments would not raise to the level of a violation of DUSTA.
Under Article 8 of the Amended Charter, ABS, Terkowitz, and the other ABS representatives on the Alarm board had "no duty (contractual or otherwise) not to, directly or indirectly, engage in the same or similar business activities or lines of business as the Corporation." This provision waived "any claim for breach of the duty of loyalty against ABS, Terkowitz, or the other ABS director representatives based on either usurpation of a corporate opportunity or anticompetitive activity."
The Court also dismissed Count Two of the complaint, which asserted a claim for common law misappropriation, as preempted by DUSTA.