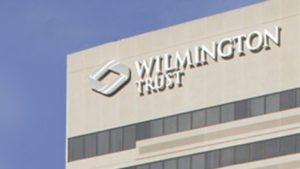 In Lincoln Benefit v. Wilmington Trust, the Superior Court determined that the denial of a Motion to Dismiss based on forum non conveniens did not warrant an interlocutory appeal.
Lincoln filed a declaratory judgment action against Wilmington Trust seeking to declare a life insurance policy void ab initio under Mississippi law.  Wilmington Trust subsequently filed a breach of contract action in the Mississippi District Court and filed a Motion to Dismiss the Delaware action based on forum non conveniens.  The Superior Court denied the Motion to Dismiss and an Application for Certification of Interlocutory Appeal followed.  The Superior Court refused to certify the interlocutory appeal because the appeal did not meet the strict standards outlined by Supreme Court Rule 42.
To certify an interlocutory appeal, the trial court must have "decid[ed] a substantial issue of material importance that merits appellate review before a final judgment."  Even if a substantial issue is decided, the court is not required to grant the interlocutory appeal.  Interlocutory appeals are exceptional and should be granted sparingly so as to preserve party and judicial resources.  Several factors outlined in Rule 42 guide the Court's analysis.
The Court found that although Its denial of Wilmington Trust's Motion to Dismiss decided a substantial issue, on balance, the factors in Rule 42 did not warrant an interlocutory appeal.  Only one factor, whether the appeal could terminate the litigation, weighed in favor of certification.
The Delaware Supreme Court subsequently refused the application for interlocutory review.
Read the Superior Court's opinion here.