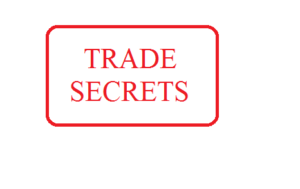 Cooch and Taylor continues to lead in the field of trade secret law in Delaware.  On April 20, 2017, Delaware Superior Court Judge Butler granted partial summary judgment in favor of Cooch and Taylor's clients, Defendants Gastroenterology Associates P.A., Thomas Spahr, Mark Corso M.D., David Beswick M.D., Ira Lobis M.D., and Joseph Hacker M.D.  Plaintiff, Atlantic Medical Associates LLC, claimed that Defendants had misappropriated its alleged trade secrets concerning its profitability and reimbursement rates for anesthesia services.  The Court, however, agreed with Defendants that no reasonable jury could conclude that the information at issue constituted trade secrets.  Judge Butler's forty-nine page opinion is a must read for any attorney who regularly litigates trade secret claims.
Cooch and Taylor attorney Christopher Lee argued the Defendants' motion, and he and Blake Bennett briefed the complicated summary judgment motion.  They and their clients were extremely pleased to have the Court dismiss the trade secret claim, which sought not only significant damages but also exemplary damages and attorneys' fees.  In a separate opinion, the Court also dismissed all claims pending against the individual Defendants, leaving only a tortious interference claim against the entity Defendant, Gastroenterology Associates P.A.
The Court's full opinion on the trade secret claims is available here.