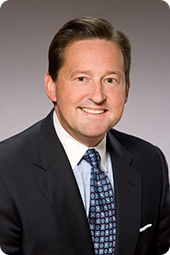 Chancellor Bouchard, today, dismissed the matter of In re Wal-Mart Stores Inc. Delaware Derivative Litigation.  The Chancellor held that the plaintiffs' claims were precluded by a prior dismissal of a similar derivative action filed in Arkansas.  Despite the fact that the Arkansas plaintiffs filed their action based solely upon publicly available information and did not first seek to examine the company's books and records to uncover supporting evidence of wrongdoing, the Chancellor concluded that the Arkansas plaintiffs were nonetheless "adequate representatives" under Arkansas law.
The Delaware plaintiffs, in contrast, fought vigorously to attain books and records from the company to be able to file a far better supported derivative complaint.  Those efforts included an appeal to the Delaware Supreme Court.  It appears difficult to impossible to dispute that the Delaware plaintiffs were better derivative representatives of the company, but the Chancellor still concluded that the law required him to dismiss the Delaware action.
Given the history of this action, it seems inevitable that the Delaware plaintiffs will appeal to the Delaware Supreme Court.
The Chancellor's opinion can be found here.