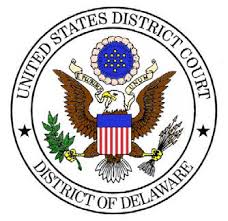 The Delaware District Court recently confirmed the Third Circuit's long-standing position that there is no individual liability for violations of Title VII of the Civil Rights Act (Title VII), or Title I of the American's with Disabilities Act (ADA).  The Court extended this interpretation to alleged violations of the state counterparts to Title VII and the ADA; The Delaware Discrimination in Employment Act (DDEA) and the Delaware Persons with Disabilities Employment Protections Act (DEPA).  Leslie Sapienza v. Ronald S. Castellon, et al., C.A. No. 14-974 LPS (March 28, 2016).  Prior to this decision neither the Delaware Courts nor the Third Circuit had specifically addressed this issue.
The Plaintiff filed suit in 2014 against her former employer and its owner, alleging violations of state and federal discrimination law (gender and disability), retaliation under state and federal law, and in 2015 amended her Complaint to allege intentional infliction of emotional distress.  The Court, ruling on a 12(b)(6) motion, dismissed the federal discrimination and retaliation claims, and the emotional distress claim, as untimely.  With respect to the claims against the business under the DDEA and the DEPA the Court declined to dismiss as the factual record lacked evidence of her receipt of a right-to-sue notice from the state agency.
Plaintiff's claims against the owner rested on the theory that individual liability existed because the business was a "closely-held corporation".  The Court rejected this argument.  The Delaware Supreme Court has held that federal interpretations of Title VII are "persuasive authority regarding the meaning of the DDEA".  The Court predicted that the Supreme Court would adopt an identical reasoning with respect to the ADA and the DEPA.  Accordingly, prior Third Circuit rulings that individuals are not liable under either Title VII or the ADA are persuasive that the Supreme Court would conclude that no individual liability exists under either the DDEA or the DEPA, regardless of the entity's status as a "closely-held corporation".  This decision clarifies a widely held assumption with respect to individual liability under state discrimination law.
Kevin Fasic, Esquire and Katherine R. Witherspoon, Esquire (With assistance from Law Clerk Meghan T. Bonk)