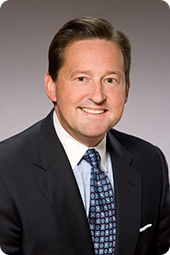 Chancellor Bouchard, today, addressed what His Honor considered to be a question of first impression: "Can a disinterested controlling stockholder ratify a transaction approved by an interested board of directors, so as to shift the standard of review from entire fairness to the business judgment presumption, by expressing assent to the transaction informally without using one of the methods the Delaware General Corporation Law prescribes to take stockholder action?" The Chancellor concluded the answer is no.
Because directors who award themselves allegedly excessive compensation are theoretically engaging in self-dealing, the Court generally subjects these decisions to an entire fairness standard of review. The Court, however, will apply the far more deferential business judgment rule to compensation decisions, if they have been ratified by the corporation's stockholders.
In the action at bar, the Plaintiff challenged the 2013 decision of Facebook's board of directors "to approve compensation for its outside, non-management directors, who comprised six of the eight directors on Facebook's board at the time." After Plaintiff filed his derivative lawsuit challenging the compensation decisions, Facebook's controlling stockholder, Mark Zuckerberg, "who did not receive the disputed 2013 compensation and who controlled 61% of the voting power[,]" expressed his approval in an affidavit and in his deposition. Based on Zuckerberg's informal approval, Defendants moved for summary judgment.
The Court, however, concluded that this informal approval did not constitute stockholder ratification under the DGCL. Chancellor Bouchard held that "the policies underlying the DGCL provisions governing the taking of stockholder action further support the conclusion that stockholders —including controlling stockholders like Zuckerberg — must observe statutory formalities when seeking to ratify director action."
The Court's opinion may be found here.